Beta-Hydroxybutyrate LiquiColor® reagent validated for use on the Ortho VITROS® 4600 Chemistry System, VITROS® 5600 Integrated System and VITROS® XT 7600 Integrated System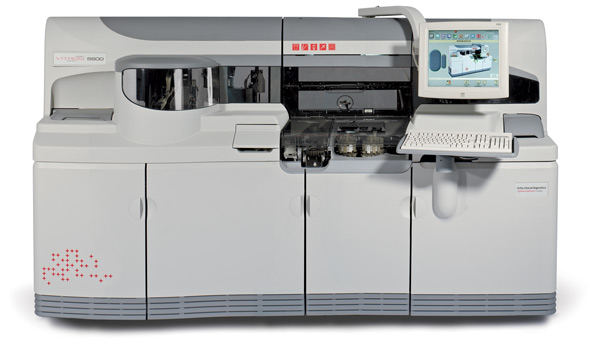 The Stanbio Chemistry LiquiColor® Beta-Hydroxybutyrate (BHB) reagent is used to detect ketones to identify patients suffering from diabetic ketoacidosis, amongst many other clinical applications.
Beta-Hydroxybutyrate is the most predominate ketone present during DKA and trends with a patient's clinical status. Since the BHB assay is quantitative it can be used for monitoring ketosis to resolution, making it the superior ketone test.
Our Beta-Hydroxybutyrate reagent is used by over 1,500 hospitals worldwide and can be run on most open channel chemistry analyzers.
Now validated for use on Ortho VITROS® 4600 Chemistry System and VITROS® 5600 Integrated System

Methodology
Contents
Linearity
Calibration stability
Sample type
Sample size
Beta-Hydroxybutyrate dehydrogenase /INT
R1: 1 x 50 mL
R2: 1 x 8.5 mL
STD: 1 x 3 mL (1 mmol/L)
Up to 6.0 mmol/L
45 days
Serum or plasma
4 µL
Beta-Hydroxybutyrate / B-HB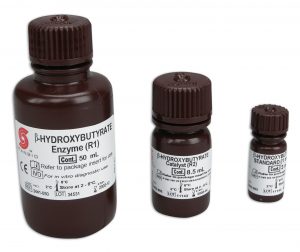 Key features:
Earlier detection of clinically significant ketosis
Improved ER and CDU throughput and efficiency
Greater precision and sensitivity
Results captured in your LIS