Work with us
EKF Diagnostics is a global medical manufacturer of point-of-care and central laboratory devices that contribute to quality healthcare.

Point of Care
EKF Point of Care analyzers are designed for use within doctors' surgeries, clinics, hospitals and laboratories to provide fast and accurate results at an affordable price.

Central Laboratory
EKF Central Laboratory division manufactures a wide spectrum of reagents for use in hospital laboratories across a broad portfolio of automated and semi-automated analysers.

Life Sciences
EKF Life Sciences specializes in producing enzymes and contracted custom products for use in medical diagnostics, pharmaceuticals and industry.
A global diagnostics company
We have offices in the UK, Germany, USA, Russia and China and count with a network of more than 200 distributors covering every country.
Our facilities in the USA are located in South Texas as well as Indiana.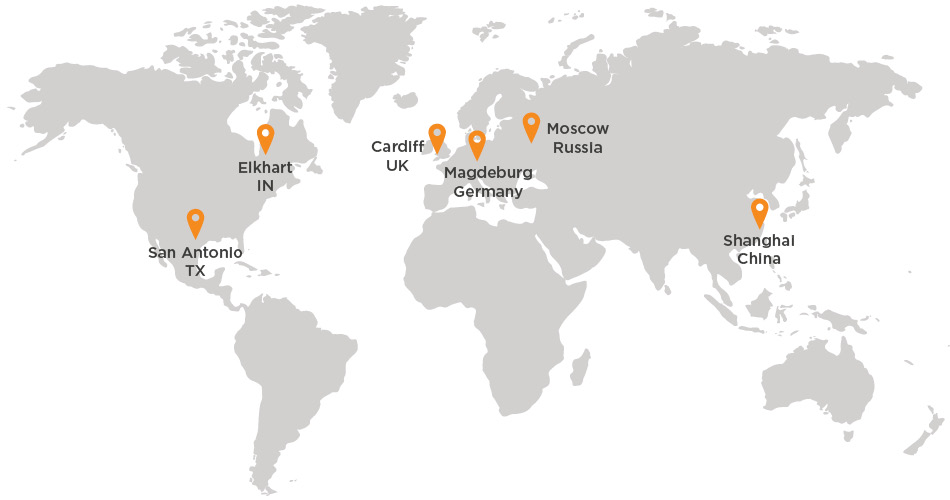 Why to work for EKF Diagnostics?
At EKF Diagnostics our employees enjoy a wide variety of benefits. These benefits include:
Comprehensive medical
Dental
Vision
401(k) with match
Life insurance
Disability insurance
Supplemental insurance plans
Employee Assistance Program (EAP)
Paid time off
Paid holidays
Our latest jobs
We are always looking for new talents. See our latest jobs available.