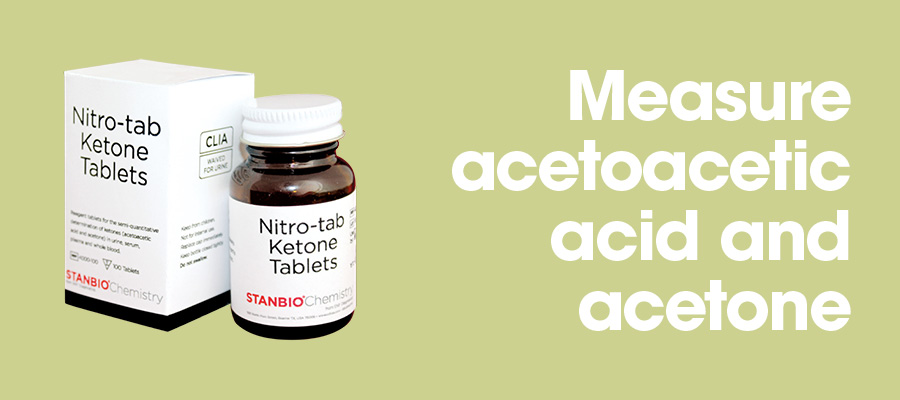 Key features
Urine results in 30 seconds
Serum and plasma results in 2 minutes
Whole blood result in 10 minutes
Room temperature storage for tablets
CLIA waived for urine testing
Ketone tablets
Nitro-tab ketone tablets are used for the semi-quantitative determination of ketones (acetoacetic acid and acetone) in urine, serum, plasma and whole blood.
The test is CLIA waived for urine testing and CLIA moderately complex for serum, plasma and whole blood.
Nitro-tab ketone tablets can be stored at room temperature. Control materials are available to confirm positive and negative results.
Easy and convenient results
Place a tablet on a clean, dry, white paper and add one drop of specimen to the tablet.
Urine results are read after 30 seconds, serum and plasma after 2 minutes, and whole blood after 10 minutes. The test is positive if the tablet shows a purple color. A CLSI formatted procedure is available.
Measure acetoacetic acid and acetone in urine, serum, plasma and whole blood
Principle of the test
Acetoacetic acid or acetone in urine or blood will form a complex with nitroprusside in the presence of glycerine. A buffer provides the optimum pH for this reaction.
Please note: Any purple color indicates a positive reaction.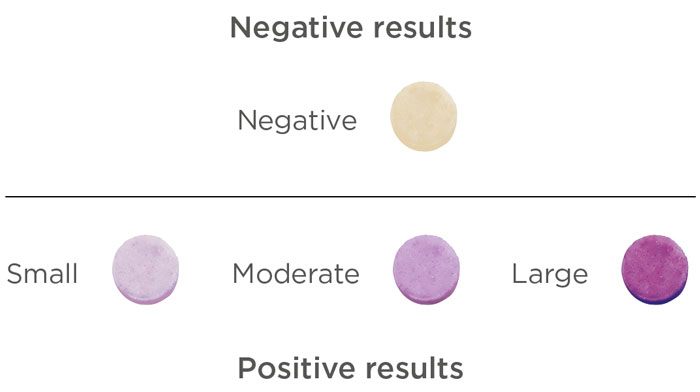 Methodology
Contents
Storage
Reference No.
Nitro-tab Ketone Tablets
100 ct.
15 – 30oC
4000-100
Ketone Urine Controls
1 x 5 mL – Positive
1 x 5 mL – Negative
2 – 8oC
4020-005
Ketone Serum Controls
1 x 2 mL – Positive
1 x 2 mL – Negative
2 – 8oC
4010-002