Creamatocrit Plus™ – Breast Milk Analyzer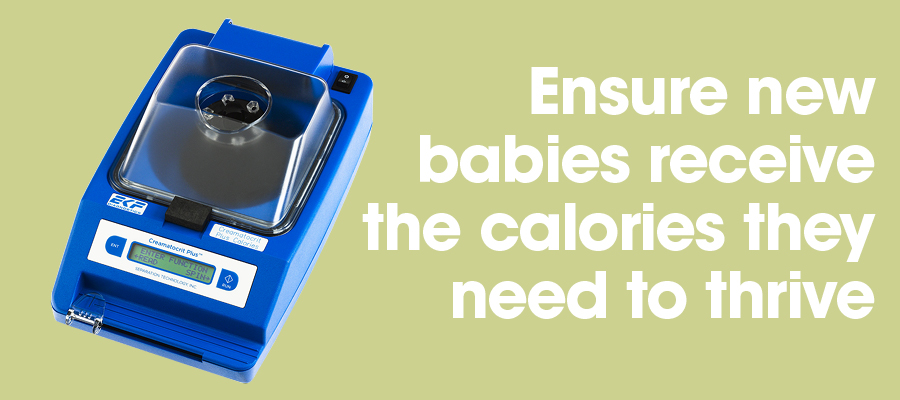 Creamatocrit Plus™ breast milk analyzer measures the lipid content in mothers' milk and estimates the calories and fat, helping to ensure that the youngest lives get the healthiest possible start.
Creamatocrit Plus™ is the first and only breast milk analyzer dedicated to providing a fast, accurate creamatocrit measure.
Creamatocrit Plus introduces a simple and inexpensive technique for estimating the lipid concentration and calorific density in mothers' milk. It provides information doctors need and the peace-of-mind mothers need to continue breastfeeding.
The breast milk analyzer technique is especially useful in the neonatal intensive care unit (NICU) to ensure premature infants are receiving the calories they need to thrive.
Easy measurements in 3 steps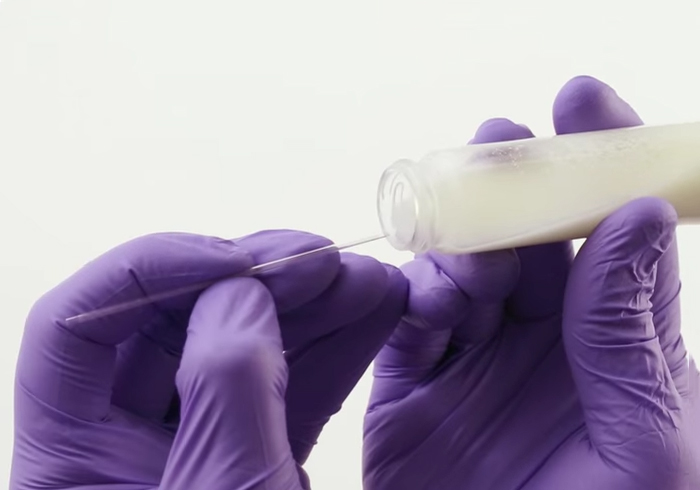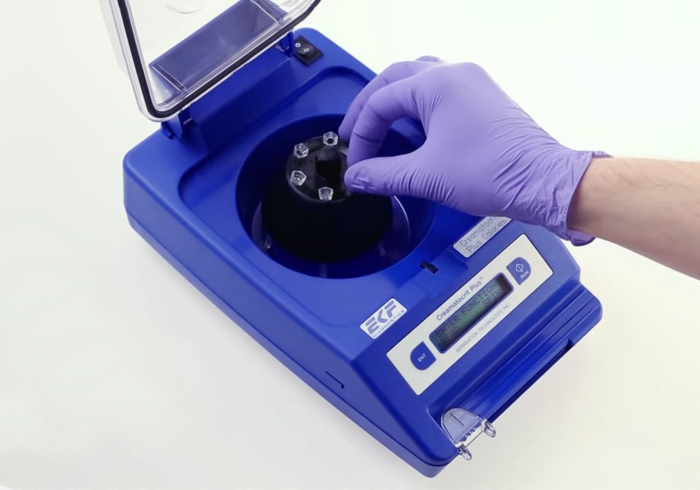 2.  Place the sealed tube into the centrifuge.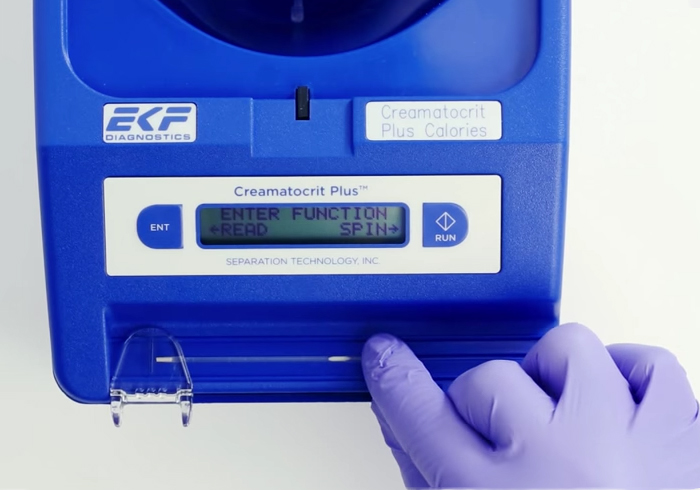 3.  Read results displayed on screen.
Displays creamatocrit, calories per ounce, kcalories per 100 mililiters, kcalories per liter and fat grams per liter
Eliminates calipers and conversion charts
Whisper quiet operation with built-in tachometer
Two year warranty
Creamatocrit Plus™ also guides the separation of foremilk and the high-lipid, high-calorific hindmilk to accelerate weight gain in extremely low birthweight infants.  This makes it extremely useful for Mother's Milk Banks and WIC (Women, Infants and Children programs in USA).
| Description | Reference Number | Pack Qty |
| --- | --- | --- |
| Creamatocrit Plus™ | 100-146 | 1 Each |
| Description | Reference Number | Pack Qty |
| --- | --- | --- |
| Creamatocrit Plus Tubes | 270-110 | 5 vials of 200 |
| Disposable Transparent Tube Holders | 230-100 | 1 box of 50 |
| HemataSeal Tube Sealant | 260-100 | 1 box of 10 |
| Description | Reference Number | Pack Qty |
| --- | --- | --- |
| Replacement Control Strip | 970-112 | 1 Each |
| Carrying Case | 320-100 | 1 Each |
| Re-chargeable Battery | 280-104 | 1 Each |
Measures the lipid content of mother's milk
Estimates caloric content
Three minute centrifugation
Small and lightweight
Six place rotor
Specifications
Use – Determination of creamatocrit, estimated calories and other parameters of breast milk
Rotor – 6 place, fixed angle head
RPM – 5,670 – 6,930
Dimensions – 7″ (w) x 11″ (d) x 5″ (h)
Weight – 2 lbs
Analyzer pack includes
Centrifuge, power supply, 10 x disposable transparent tube holders, instruction manual, laminated quick reference guide, one vial of creamatocrit Plus tubes, one tray of tube sealant and control strip.
Frequently asked questions
The Creamatocrit Plus is CE marked. In the USA it requires no pre-marketing clearance, or specifically an FDA 510(k) clearance.
Human lactated milk is classified as a medical food. Medical foods were defined in the Orphan Drug Act of 1988, and, as such, are not regulated as either a food or a drug by the FDA
The frequency with which a mother should be tested depends on the situation. If the device is used to support breastfeeding by showing the mother just how good her milk is, then perhaps one test is sufficient.
However, in a Neonatal intensive care unit (ICU) the mother's milk may be tested a number of times throughout a 24 hour period.
A control strip is included with the centrifuge. It can be used to confirm the tube reader is working correctly. Directions for performing a spin time and a tachometer test are included in the manual.