Lucica® Glycated Albumin-L glycemic control marker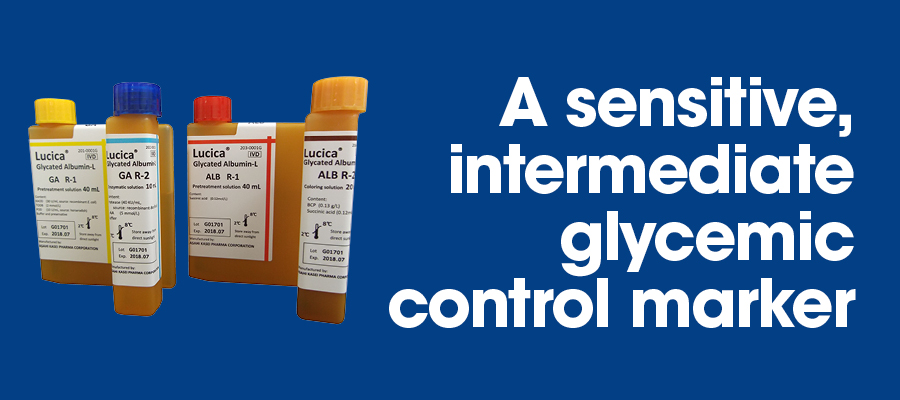 Key features
Enzymatic assay with liquid reagents that require no preparation
Results expressed as a ratio of Glycated Albumin to Albumin in mmol/mol
For use on compatible open channel analyzers
Venous sample (serum)
Lucica® Glycated Albumin-L can fill the gap between long-term and short-term glycemic control marker

Glycated albumin levels reflect more immediate blood glucose status.
Measurement of glycated albumin can confirm changes in blood glucose status 1 to 2 weeks after the commencement of treatment.
Blood glucose status can be more accurately assessed in a monthly interval with the measurement of glycated albumin than with the measurement of glycated hemoglobin.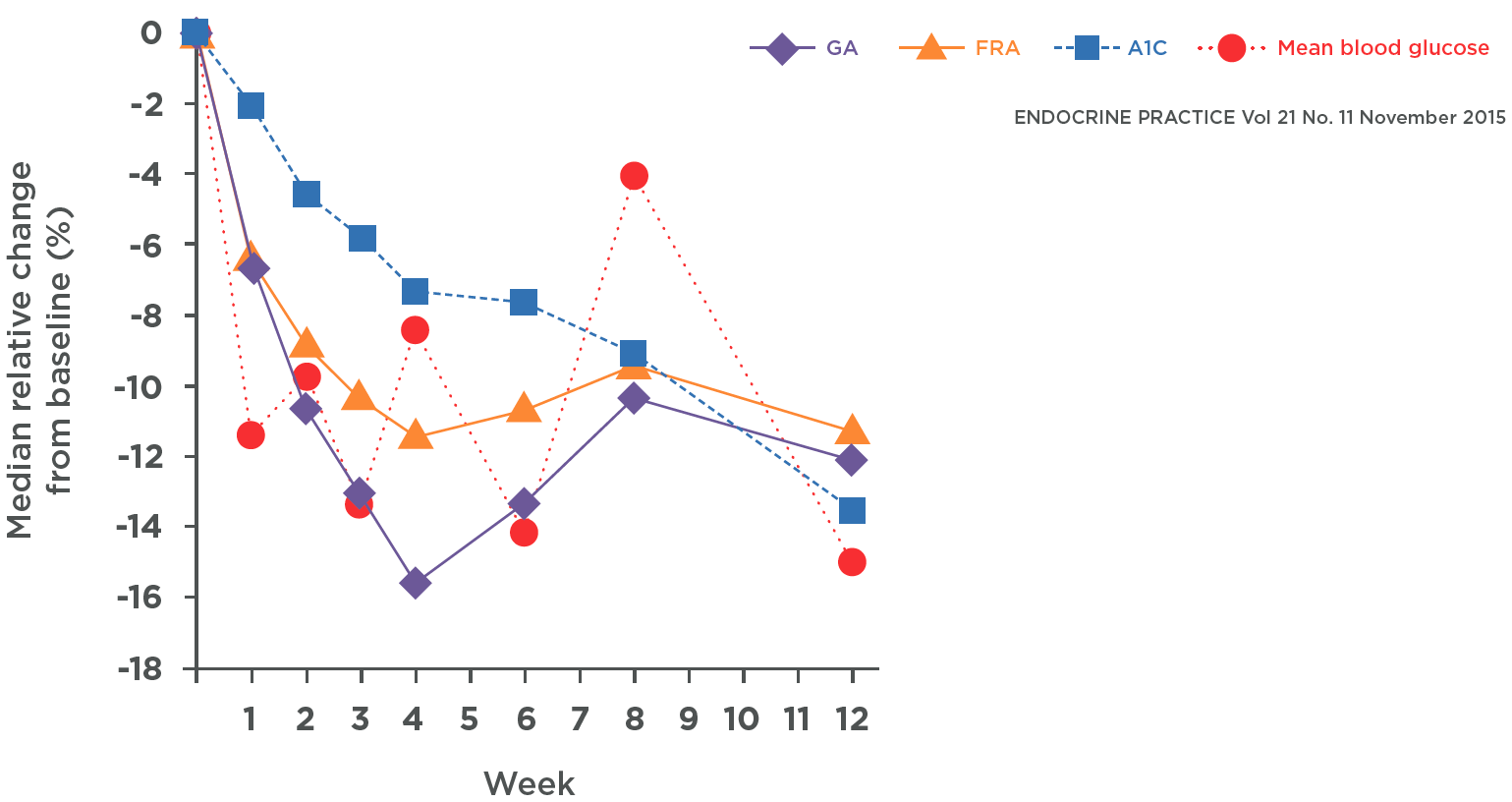 Measurement of glycemic control is useful for intermediate term monitoring in many settings
1. Any condition that shortens erythrocyte survival or decreases mean erythrocyte age (anemia and hemoglobinopathy)
2. Glycemic control indices for prognosis in hemodialysis patients and predicting pregnancy outcomes
3. Diabetes risk control. When run with fasting plasma glucose, GA enhances the screening efficiency and reduced amount of failure in identifying potential diabetic patients
4. Evidence for diabetes microvascular complications such as retinopathy and nephropathy.
5. Evidence for diabetes macrovascular complications such as vascular outcomes, atheroscleriosis, poor prognosis and mortality.