EKF Diagnostics strives to improve patient access to diabetes and reducing the cost of long-term healthcare of the diabetic and pre-diabetic population.
Our diagnostic tests for glycated albumin (GA), glucose and β-Hydroxybutyrate deliver fast and reliable results that provide both practitioner and patient with the information they need to make clinical or lifestyle decisions in minutes.
See the full range here: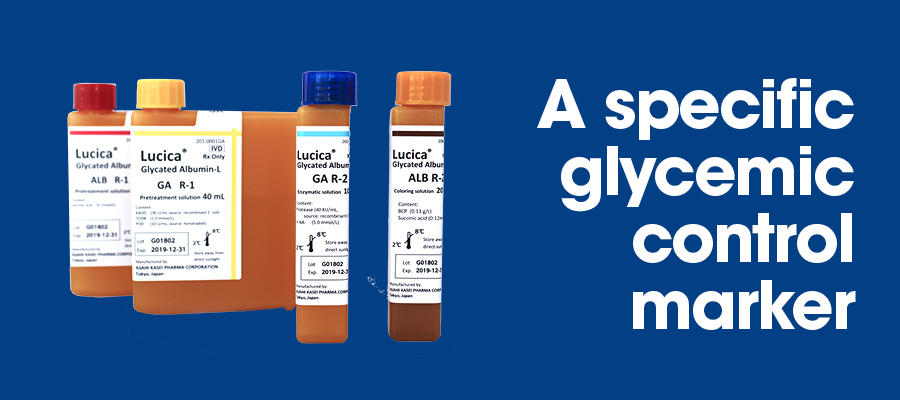 Lucica® Glycated Albumin-L can fill the gap between long-term and short-term glycemic control marker
Our LiquiColor® and Liqui-UV® diabetes chemistry reagents are designed for ease of use and maximum stability
The Stanbio Diabetes Chemistry Reagents range includes liquid-stable reagents, calibrators, standards and controls that can be used on most main brand analyzers including Cobas, Architect, Dimension and Hitachi.
Stanbio diabetes chemistry reagents products are manufactured in our FDA regulated facility in Boerne, Texas.
All stages of the diabetes chemistry reagents manufacturing process are based on strict Current Good Manufacturing Practice regulations (cGMP).  We also offer OEM and contract manufacturing services.